It's a fundamental fact that when employees in a company work better, the business performs better. New technology and automation are improving employee's capabilities in recent years.  At Tiikr we especially focus on delivering beneficial features that allow workers to maximize efficiency in your organisation, including signature capture, barcode scanning, and GPS location capture. It also helps your business to reduce costs because you don't need to hire expensive skills for custom software or platforms. Tiikr has developed a powerful workflow automation platform and focused on simplicity and ease of use that gives the users the ability to build their unique form and workflow templates in minutes. Tiikr's platform also gives power to your team to get their work done from anywhere, whether online or offline.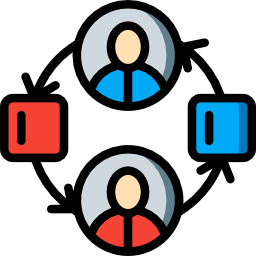 In addition to all, it is important to mention that Tiikr workflow automation helps your employees to achieve better job performance, greater communication with management and colleagues. It also reduces employee stress levels and leads them to higher job satisfaction.
On top of those aspects, Tiikr's workflow automation helps workers to create better reports. Simple report customisation tools ensure you report what is needed. Furthermore, all the steps and arrangements in the workflow process are tracked and reported in real-time. The manager can track action from the dashboard and get notified when tasks are done.
It is important to mention that Tiikr gives you the flexibility you need without adding any extra levels of complexity. We give your business the perfect tool to track and manage operational workflows from start to end with the touch of a button.